Quanta Volunteers
In the heart of the Quanta volunteer project, we aim connect, promote and strengthen relations between museums and the people. With the combined aspects and strengths in art, education and public welfare, we incorporate the concept with "taking and using for the betterment of the society" as stated by Chairman of the Quanta Group, Barry Lam. We work hard in our collaborations with enterprises in combining resources, funds and museums to incorporate creativity and art education, volunteer our services to engage in and further strengthen our society as a whole.
We provide thorough and intensive training within our Quanta Volunteer program to provide the best services possible, consisting of our very own Quanta Group colleagues and Student Tour Guides: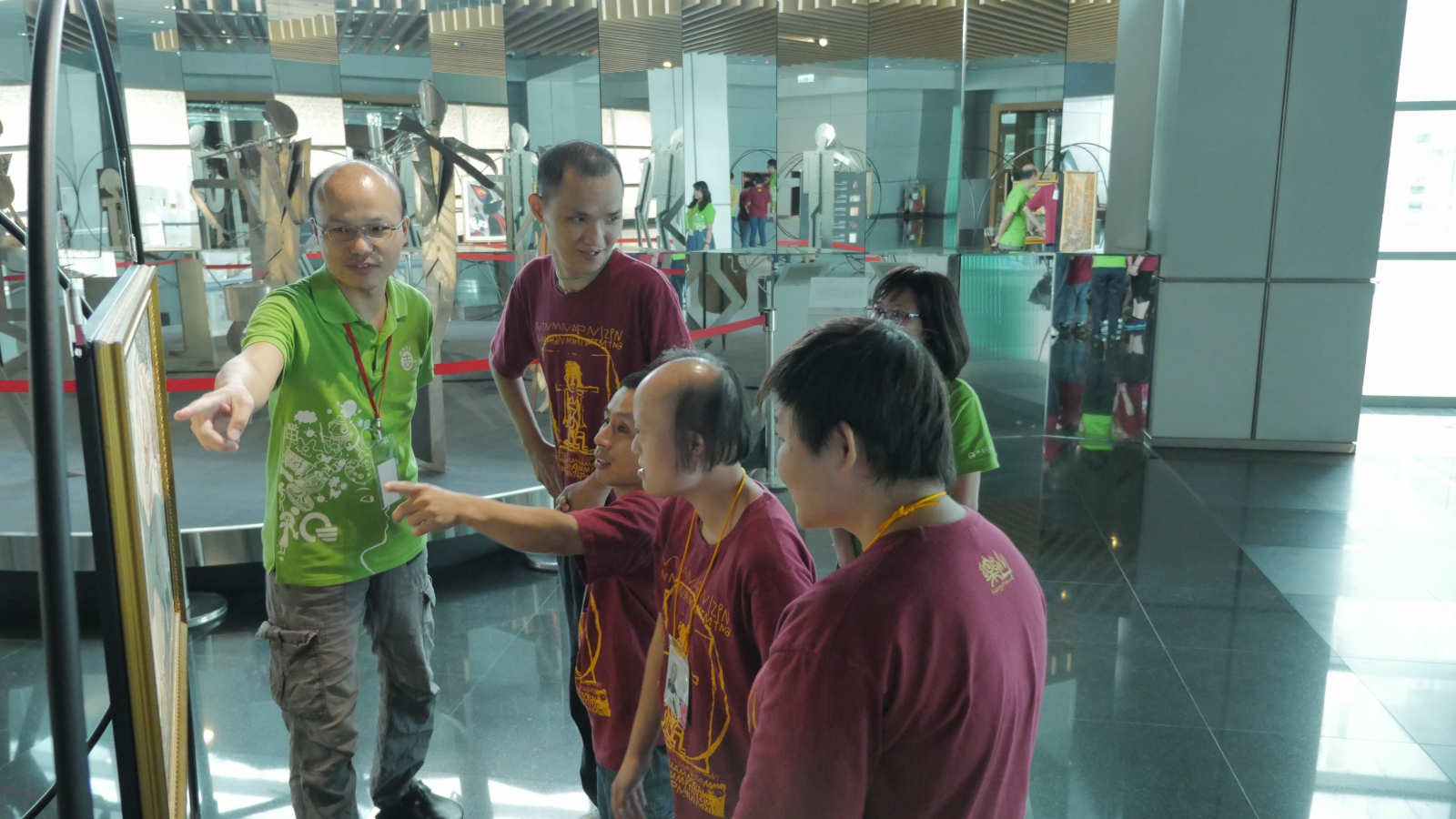 Corporate Volunteers - Maintaining corporate social responsibility through actions
One of QCEF's main goal of implementing the arts and technology in today's education, we invite Quanta Group colleagues as volunteers, strongly encouraging them to shine and incorporate their individual, unique talents to their work and giving back to the society.
Two core components that make up the corporate volunteers' work include:
Art Promotion:
In combination with QCEF's specialists in the field of arts, volunteers curate art exhibitions through interactive guided training. Our very own Quanta Group colleagues are specially selected to undergo specialized training to serve as volunteers, for a more personalized service, in-depth understanding, perception and love for the arts.
Coding Education:
The QCEF diligent training courses allows the volunteers to be familiarized with the latest updated trends in coding education content and guidance material. Our volunteers are encouraged to incorporate a fusion of their profession and background through the "game method" to entice children's growing interest and enthusiasm in writing, promoting critical thinking and problem-solving skills with a life-long love for active learning.


Student Tour Guides - Build a sense of art appreciation in children
QCEF is proud that our program, the Quanta "Immersed in Creativity" "Student Tour Guide" is an ever-continuous key feature in school education. The interactive training takes place over a one-year period with an on-campus guided tours where students are excited to become officialized as star guide volunteers. QCEF specialized training courses offers to strengthen creative life skills in oral expression, critical thinking, teamwork and problem solving using a multi-pipeline for active learning through play and performance tactics. Tailored to the participating students, teachers, administrative staff and parents in the "Immersed in Creativity" program, they are free to embark on the guided tours in specialized exhibitions and museums, among other designated art and culture exhibits.